This website for the CSIL came with a unique challenge in that it was not only an academic text-rich repository, but it also serves as a portal to the grant-driven projects of Dr. Ben Ruddell. As it launched, we showcased 11 projects. The key became the homepage's construction in order to provide a window to each project, but not overwhelm the site's user experience.
As our second collaboration, Dr. Ruddell has appreciated our fresh look at the goals for his websites, our quick turnaround times, and our sensitivity to the need for simplicity of the sites on the front end as well as on the administrative end.
Visit NAU's Computer Systems Informatics Laboratory's website HERE.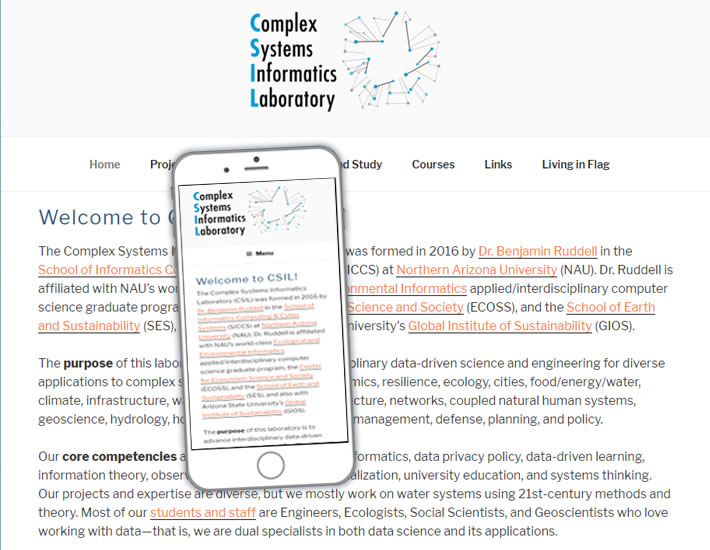 See Dr. Ruddell's Information Theory project HERE.
See Dr. Ruddell's FEWSION.us project HERE.