geoinfotheory.org, a website for Information Theory, is a repository of research and events related to the resurgence of interest in this topic which relates to the Geo, Earth, Ecological, and Environmental Sciences.
When Professor Ben Ruddell approached us for this text-rich website to house the emerging information theory think tank, we began a working relationship that led to several more sites. He appreciates our fresh look at the goals for his sites, our quick turnaround times, and our sensitivity to the need for simplicity of the sites on the front end as well as the administrative end.
Visit the Information Theory's website HERE.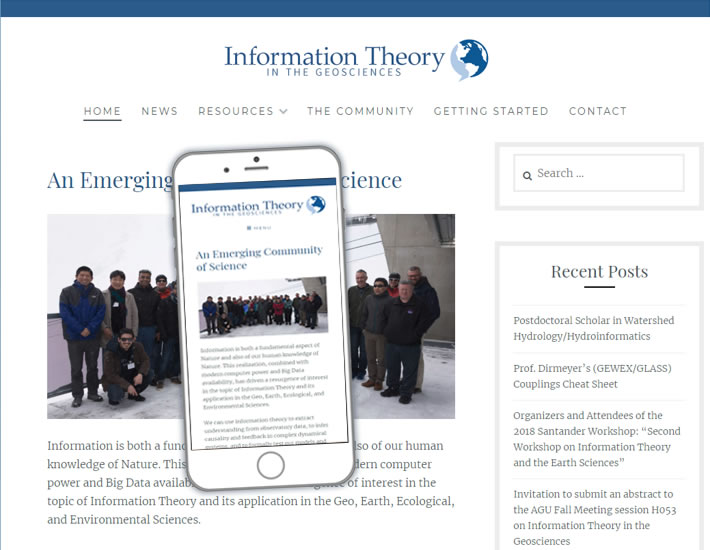 See Dr. Ruddell's Computer Systems Informatics Laboratory project HERE.
See Dr. Ruddell's FEWSION.us project HERE.