Having serviced this nonprofit organization's two websites since 2007, this revamp included combining the content from the two websites, implementing a responsive design template to fit all devices, and infusing the site with rich content, including video, Facebook feed, Google calendar integration, and a Flickr feed on the home page. Built in a Joomla! CMS environment, new articles are easy to add in this blog-style delivery, launched December 1, 2014. See the results here.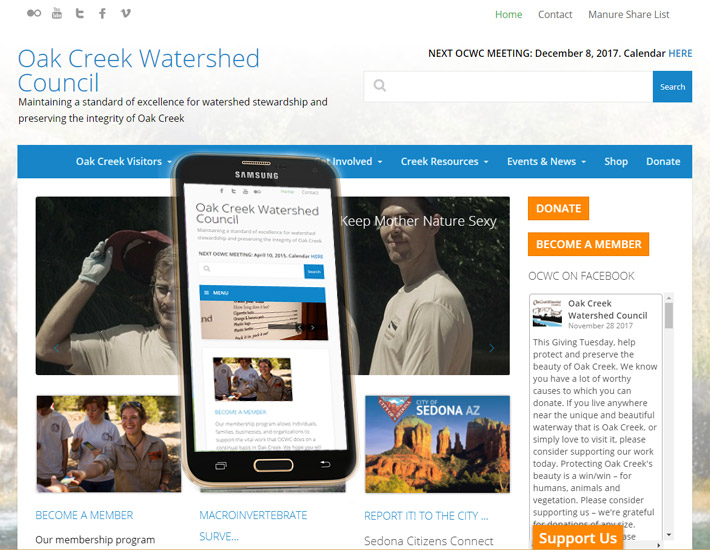 Before 2014's Launch
When they first came to tmsr Design Delivery in 2007, this non-profit needed a professional look and a deep site, with many reference materials organized in a straightforward presentation. In November 2011, they realized they needed several features their now-dated site did not provide, including a commenting capability. tmsr Design Delivery provided them a Joomla! (CMS) driven environment with front-end editing so that they can fine-tune their content themselves. That launch was January 1, 2012.