tmsr Design Delivery developed an HTML5 website for Goserco, Inc. in 2019. In 2020, Goserco came back for a Landing page to promote a new installation product, Kentix SmartXcan, a business need arising out of the COVID-19 Pandemic. We crafted a Landing Page that was branded both Goserco and Kentix, including a quick-submit form and a 2-video playlist. This highly-responsive page was set to go for their full-exposure promotion!
Take a look at the Goserco-Kentix Landing Page HERE.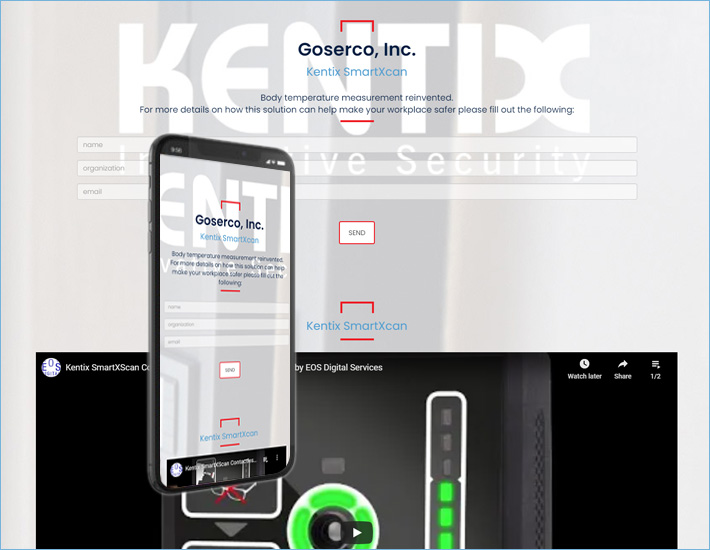 Transformation from WordPress to HTML5 in 2019
Goserco approached tmsr Design Delivery to fix several issues in their WordPress installation (screenshot to the left). After doing so (screenshot in the middle), we discussed the goals of the site and the path moving forward. It was decided to leave WordPress with its download and maintenance overhead for a much lighter HTML5 site (screenshot on the right). Static sites like this need little to no maintenance, load fast compared to WordPress sites in general, and are best suited to a web presence where the intent is not to update more than a handful of times in a year.
Goserco realized they could save much by going down this road and still achieve the professional web presence they were seeking.