2022
Sorely in need of a revamp, especially since they were hobbling along on a deprecated theme, we took 2022 head-on with this new and edgy look for the Mountain Man Events website.
It had an important second level to the project as well. A new event, Deuces Wild, was purchased in the interim. It had its own well-established website and social media. For this 2022 move, we wrapped that event into the overarching Mountain Man Events to present a cohesive, integrated user experience for triathletes and runners everywhere!
Visit Mountain Man Events' website HERE.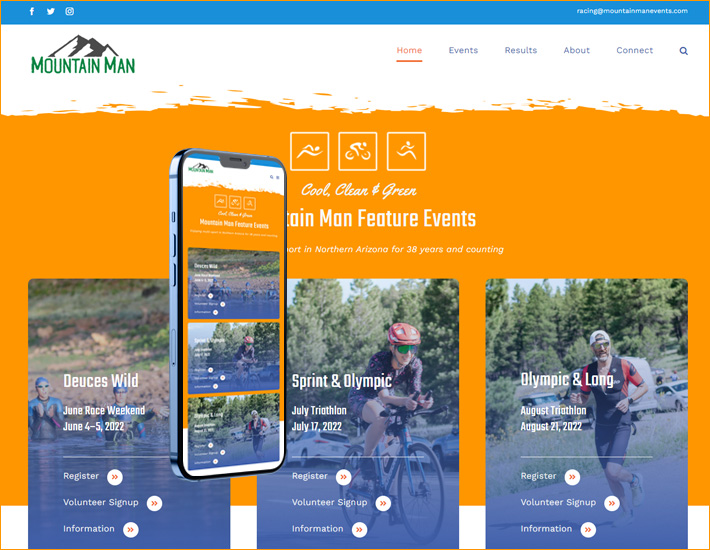 2018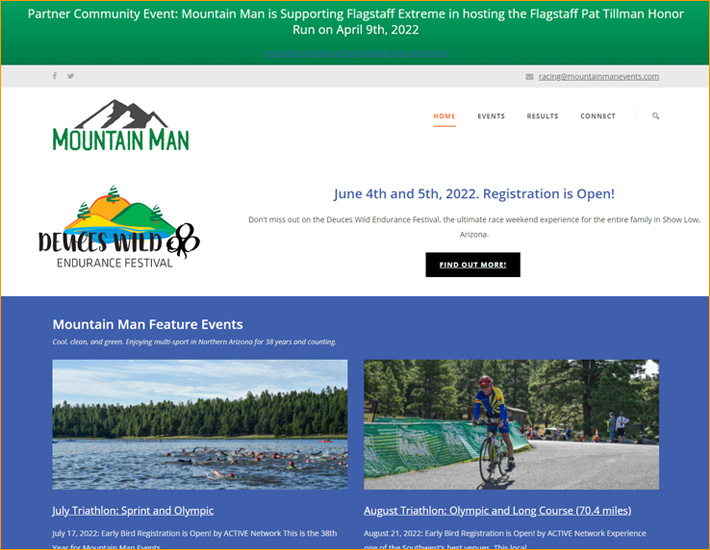 2016
Approached in 2016 by new owners for the 31-year-old company, Mountain Man Events, tmsr Design Delivery was asked to provide a modern interface for a target audience that was very focused. They also wanted to maintain the content themselves after the launch, tie their social media and MailChimp efforts automatically into the site, all on a slim budget.
tmsr Design Delivery's owner just happens to be the proud mom of one of the couples, too!