Event materials create branding for the event itself.
These materials were created for Northern Arizona University, a grand opening event.
Left to right: square-format invitation on linen; Vellum overlay for the inside of the invitation; two-sided invitation insert; matching envelope included a print inside the flap; and the event program.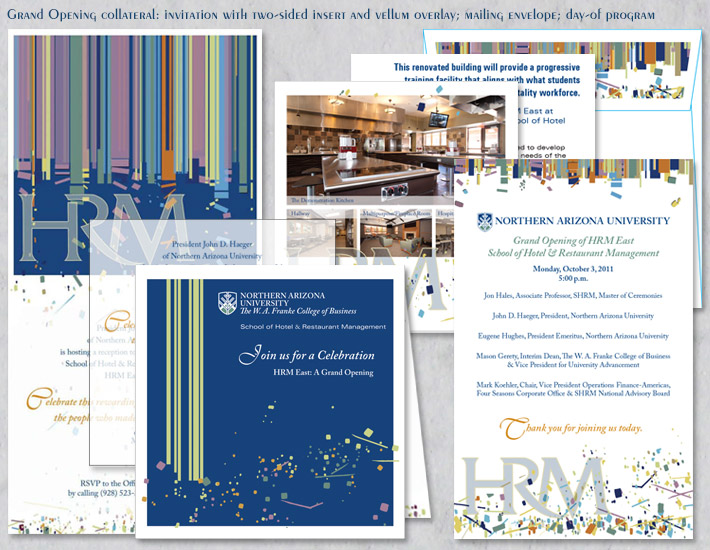 © 2011 Northern Arizona University. All rights reserved.