This Entrepreneur program gatefold brochure had the demand of appealing to multiple target audiences: prospective students, their parents, and diverse populations while meeting the university's brand identity guidelines.
The Etiquette trifold brochure was an in-house piece to guide college students in the do's and don't of etiquette in a playful format.
"Hindsight" was a 20-page pamphlet showcasing a year's worth of academic memories. It is a form of brochure on steroids! The envelope was designed to match the grid illustration used throughout.
These brochures were created for Northern Arizona University.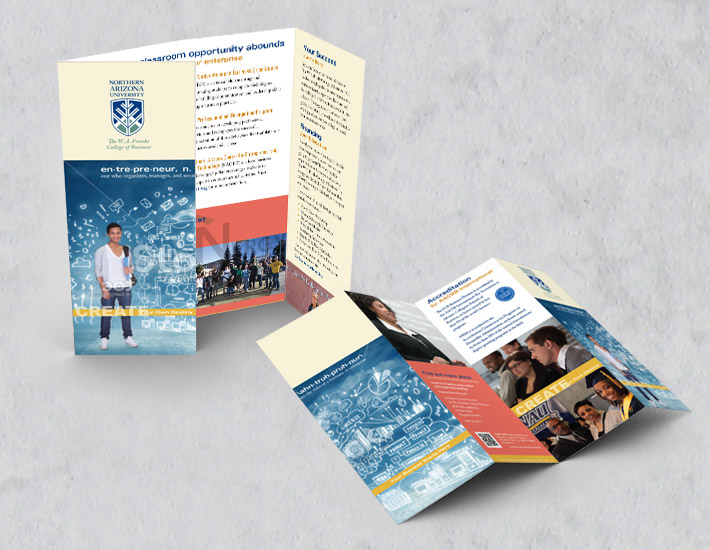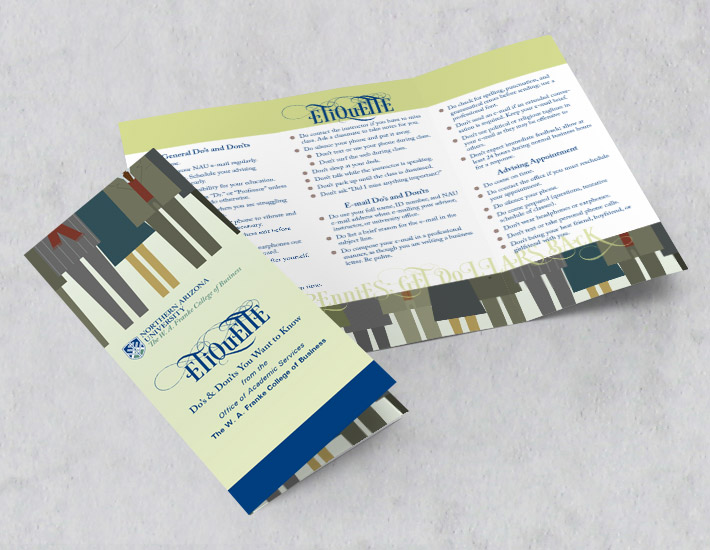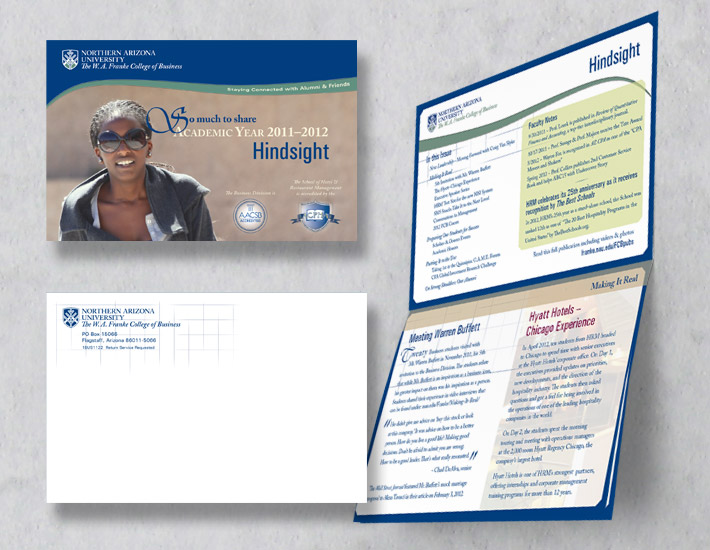 © 2016-2017 Northern Arizona University. All rights reserved.
---
With her website in place for Touch of Tradition, we created a brochure to extend Touch of Tradition's brand.
The proprietors of the Arizona Mountain Inn launched the re-vamp of their site that reflected a simple interface. They wanted their brochure to do the same.