Cocopah, a jewelry and bead concern in Tlaqupaque, Sedona is one of tmsr Design Delivery's oldest clients, starting with us for their e-commerce website in 2003. Over the years, we've taken the site through updates as the standards on the web changed.
In 2014, the site needed a major upgrade of their e-commerce software – yet again. This set in motion their third renovation through tmsr Design. Launched in May 2015, this new site offers a fresh, responsive design and full e-commerce compliance. We continue to maintain their site with its bead and kit of the month features.
tmsr Design also sends a monthly e-mail blast to their subscriber base to drive shoppers to Cocopah's monthly specials utilizing the MailChimp platform.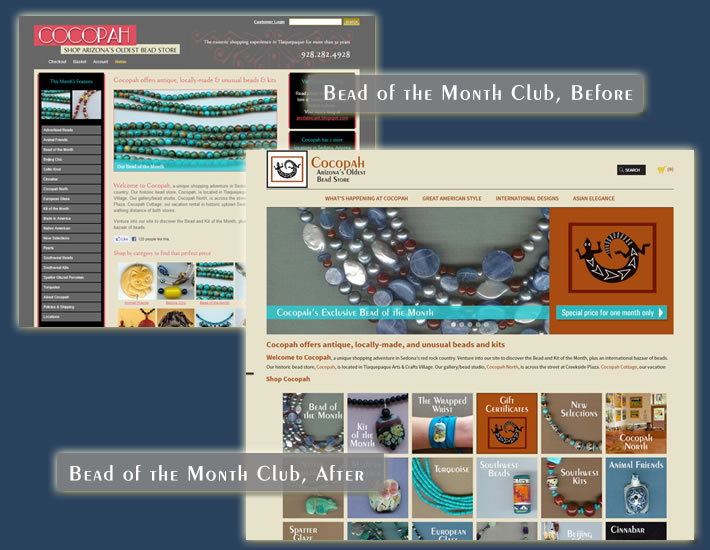 Earlier website renditions for this long-time client…