In 2022
It was time for a 2022 makeover! We moved the site off of a deprecated theme and tied in its look and feel with a dba of Andersen CPA, Cannabis CPA Tax, thus expanding the brand that has been evolving for years.
Visit Andersen CPA's website HERE.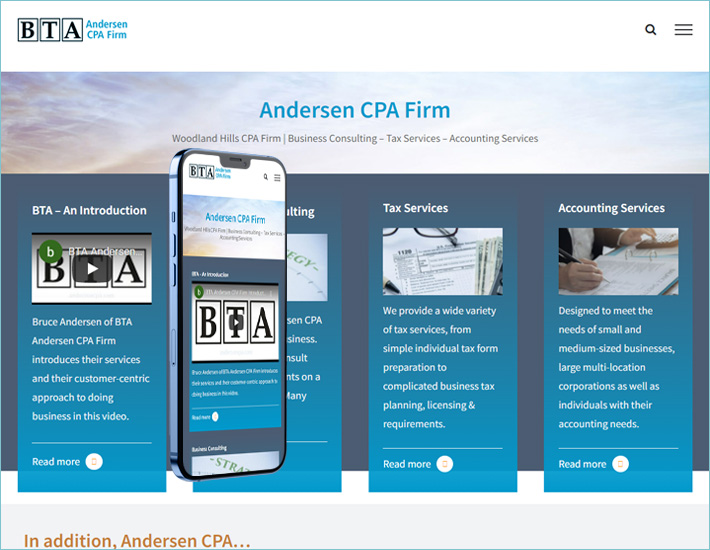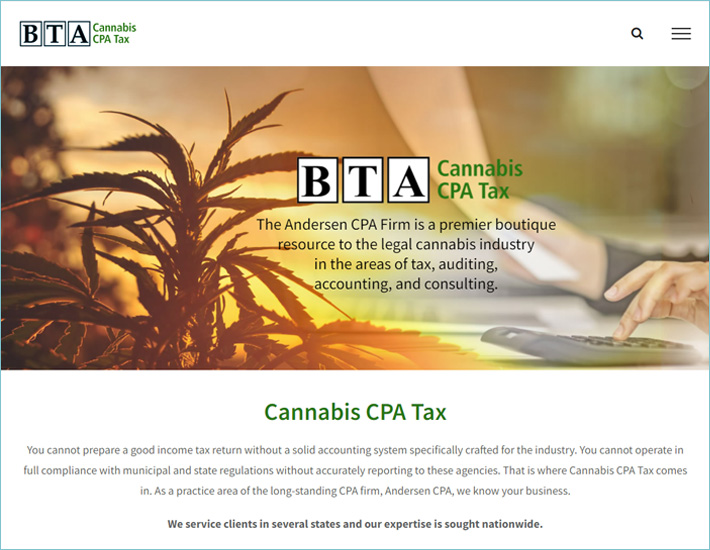 In 2017
Andersen CPA is owned and operated by a man of many talents. The website was robust, SEO-savvy, and had served him well, but it was time for a makeover. Beyond the look and feel, it needed a responsive template to deliver it to desktop computer, tablet, and cell. The client was so busy that he depended on tmsr Design Delivery to bring ACTION to his vision! We launched in plenty of time before the 2017 tax season took over his life.