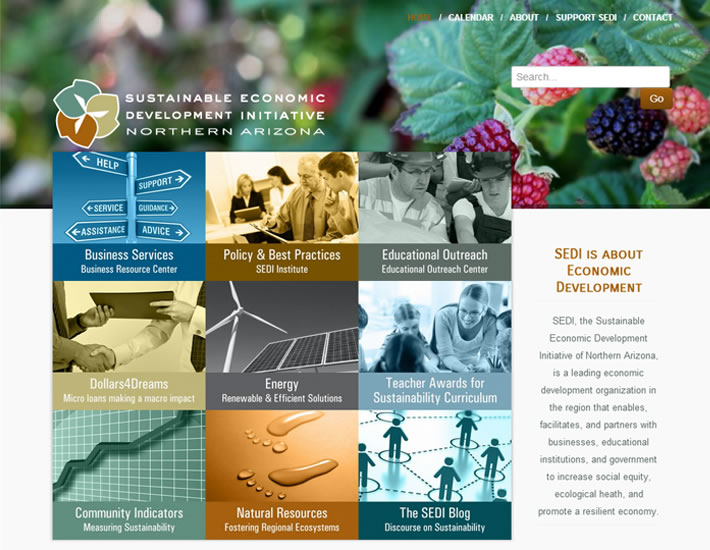 The Sustainable Economic Development Initiative (SEDI) of Northern Arizona needed a new web presence. This RFP process solicited competitive bids, involved two stages in the submission, and an interview segment. tmsr Design Delivery was chosen to create their web presence, bringing their website up to today's standards which include responsive design.
Expectations on both sides were high for this site to represent not only the mission of SEDI, but reflect the commitment of its 45-member Board of Directors. The collaboration between tmsr Design Delivery and the SEDI executive director insured a smooth transition of data and infusion of new content into the site.
Soft launch was January 1, 2014. In later January, the Board of Directors approved the site.