Collateral
Extend your brand through your collateral
Postcards
Visually compelling communications in print, clean and sophisticated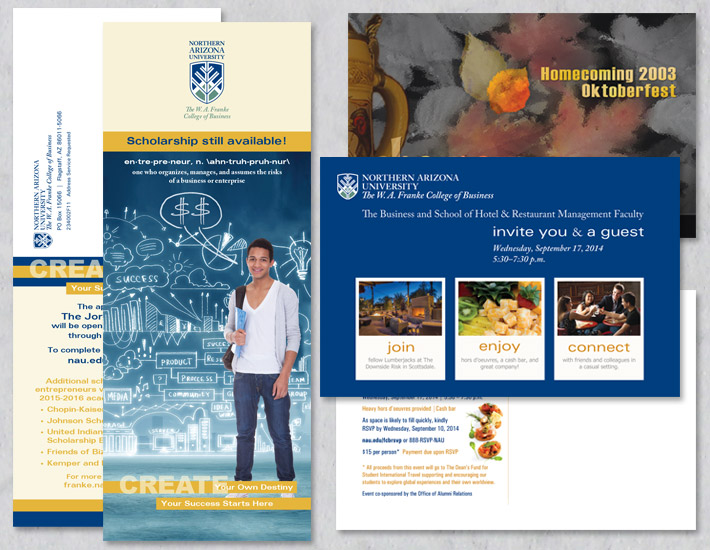 Business Cards
Extending the visual identity of our client's web presence into their business cards.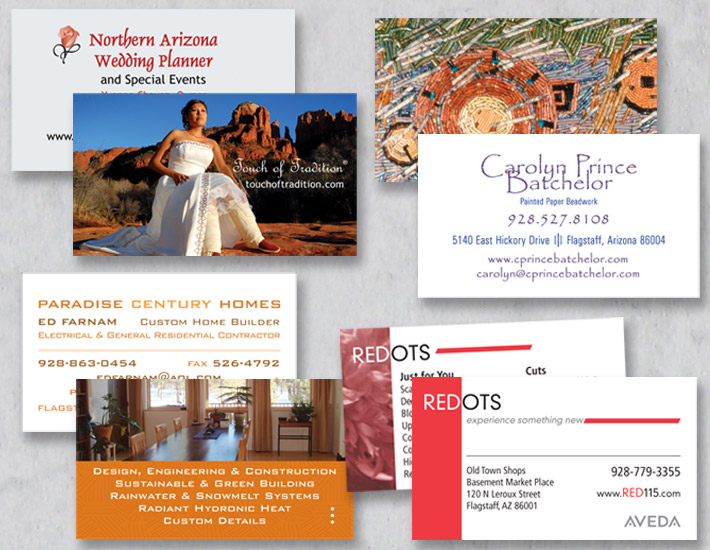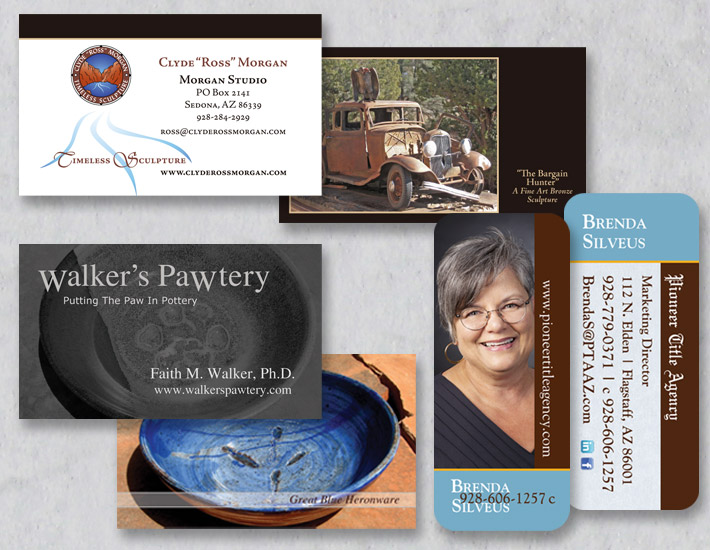 Trifold Brochures
This entrepreneur program gatefold brochure had to appeal to multiple target audiences: prospective students, their parents, and diverse populations while meeting the university's brand identity guidelines.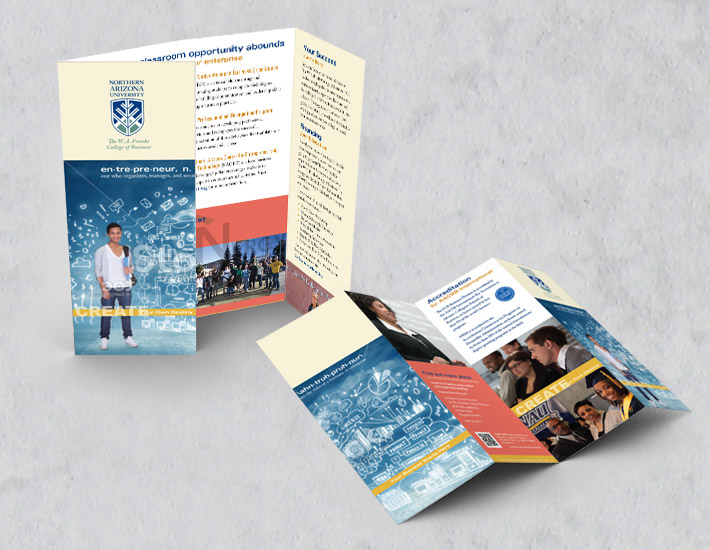 The etiquette trifold brochure was an in-house piece to guide college students in the do's and don't of etiquette in a playful format.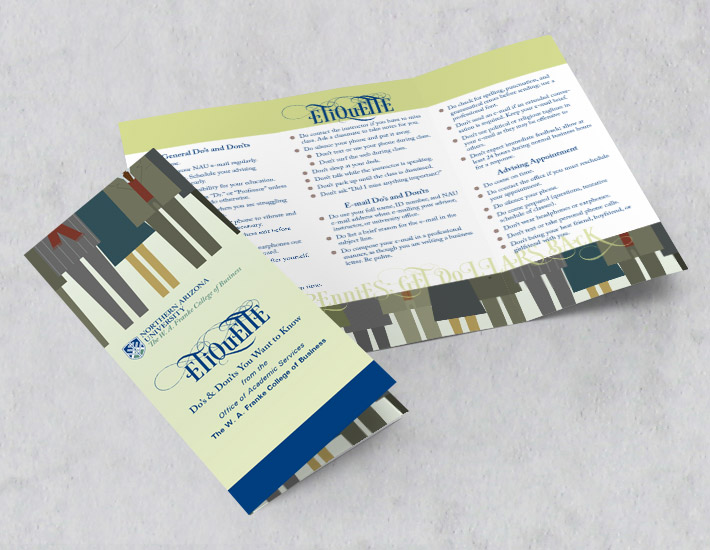 Prospectus
With less than 3 weeks from hire to delivery, this 16-pages + cover prospectus took form.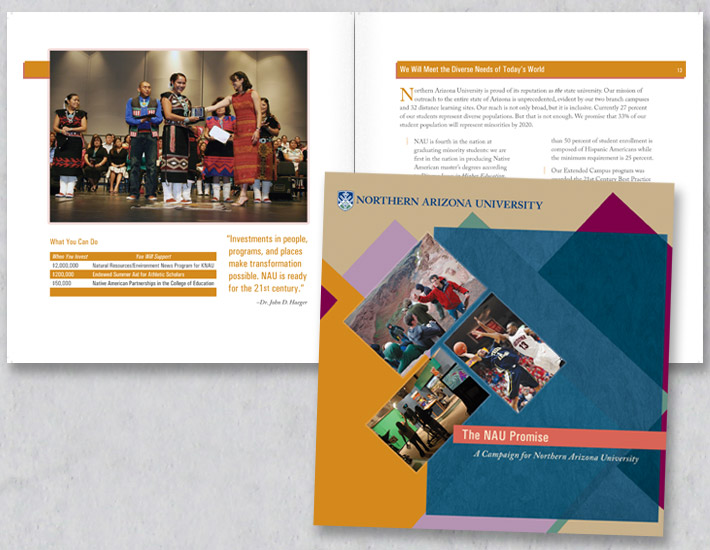 Event Collateral
Event materials create a branding for the event itself, in this case, a grand opening event.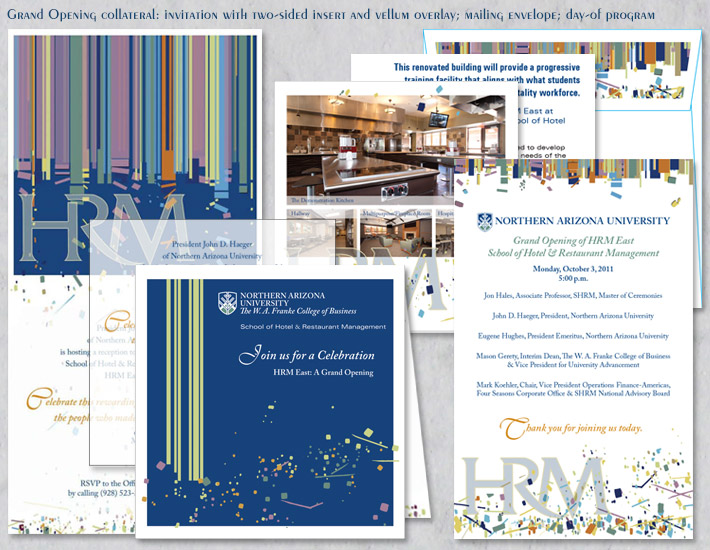 Left to right: square-format invitation on linen; vellum overlay for the inside of the invitation; two-sided invitation insert; matching envelope; and the event program.
---
All of these materials except the business cards were created for Northern Arizona University.
© 2011-2016 Northern Arizona University. All rights reserved.