Collateral | Brochures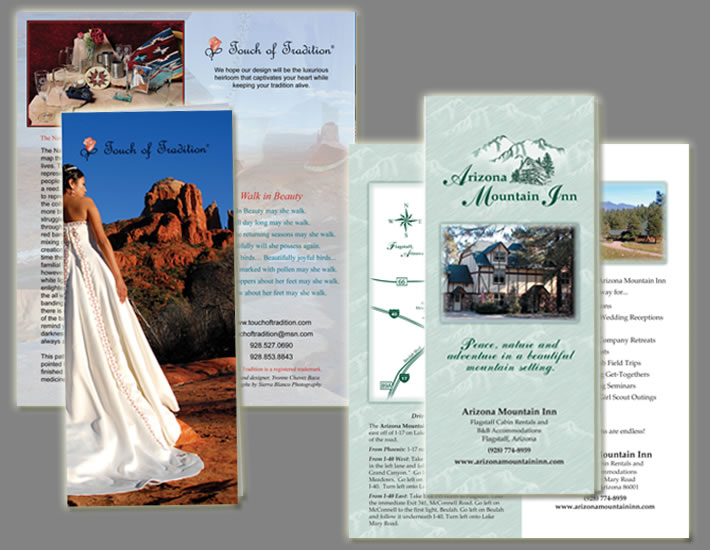 With her website in place for Touch of Tradition, we created a brochure to extend Touch of Tradition's brand.
The proprietors of the Arizona Mountain Inn launched the re-vamp of their site that reflected a simple interface. They wanted their brochure to do the same. Visit their web site here.